Hypertension or more commonly high blood pressure or blood pressure is not a rare condition. In today's scenario hypertension is common as the common cold or other diseases. Medically hypertension is defined, as the persistent elevation of blood pressure in the arteries, it is a long term medical condition. So going into the details about hypertension , we can control it by taking the antihypertensive medications regularly , but along with that various lifestyle modifications is also necessary for  controlling hypertension,  lets get into the lifestyle modifications that should be adapted to control hypertension.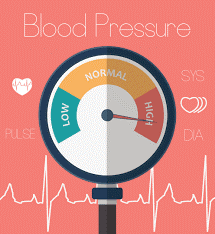 The main objective of the treatment for htn is to reduce the elevated blood pressure as well as protect the major organs like lungs, liver, and kidney from any type of damage, as patients with htn are more prone to have a stroke, heart attack, heart failure or kidney failure, so special care must be taken.
LIFESTYLE MODIFICATIONS FOR HYPERTENSION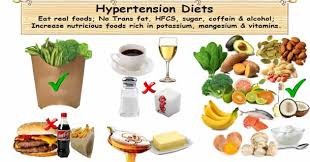 First and foremost lifestyle modification to be adapted is to lose weight, if you are overweight. Now how can it be attained,
First the patients have to follow a DASH diet, now what is a DASH diet?? , it can be expanded as Dietary Approaches to Stop Hypertension.
DASH DIET
DASH diet or Dietary Approaches to Stop Hypertension is a specialized dietary plan for patients with hypertension to follow. With this, they can reduce their blood pressure as well as prevent their risk of heart attacks.
On this diet plan one has to increase the intake of fruits and vegetables.
Also, reduce sodium intake which has proved very effective in reducing the blood pressure in hypertensive patients.
The patient has to take special care to reduce foods that are high in saturated fats, cholesterol, and Trans fat.
Also in addition to sodium they should cut down the intake of sweets, red meat.
Increase the intake of whole grains, fish, nuts, etc…
While starting a dash diet plan it will be difficult for the body to get adjusted at first especially in the case of cutting down sodium intake, so we have to take that gradually, for instance in case of an adult patient who has an average intake of sodium per day, that includes all sodium that is eaten that is in the food products, on the table or added salt.So first it can be reduced to 1 teaspoon and then gradually to 2/3 rd teaspoon thereby helping the body to adjust.
To make the dash diet plan more effective take one serving of vegetables for lunch and for dinner, promote the intake of vegetables rather than meat.
Drinking low-fat dairy products can also be effective.
Rather than depending on packed and processed snacks, we can switch over to nuts and raisins.
Also do not forget to take fruits as requested.
Also when choosing packed foods make sure to check the sodium content.
If you are a smoker then it is very much advisable to reduce smoking as fast as possible for good heart health, the same goes for alcohol as well.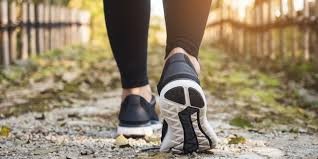 Exercise is an inevitable lifestyle modification for almost all diseases, as for heart health a sedentary lifestyle can act as a very much promising predisposing factor, so the patients have to follow safe exercises to maintain heart health, the exercises should be not very straining, it should be simple if not, it can create a negative impact on the heart, exercises like walking, jogging or stress-relieving yoga can also be practiced.