The long wait for 2020 is over, 2021 is at our doorsteps, as we move into 2021 we have to make sure that we are ready for next year with a healthy mind and a healthy body. 2020 indeed was so long and tiring both for our body and our mind. On this wise, to get ready for whatever 2021 has for us we need to be healthy!! and to be healthy we have to have a healthy living. Some precisely small, but very important measures have to be taken to have a wholesome life. So, what should we do to make our HEALTH HEALTHIER!
SALUTARY DIET
Following a nutritious diet is certainly pertinent when it comes to health,
We should include more fruits, vegetables, and whole grains in our diet, also reduce sugar, processed foods, appreciate the intake of proteins, vitamins,
Another approach is by eating our food slowly until we are about 80% full, as suggested fast eating is often associated with weight gain, so, to avoid that, eat slowly by enjoying what is on our plate.
DRINK LOTS OF WATER
Being properly hydrated is important for the effective performance of our bodily functions. It is a known fact that 8-10 cups of water is essential for us. Our cognition, energy, and of course immune functions are affected by the intake of water.
Drinking water and staying hydrated is vital for weight loss, it decreases our longing for high-calorie beverages thereby aiding in weight loss, also, our skin loves to be hydrated!
EXERCISE
It's never too late to make exercise a routine. The usefulness of exercise in our life is known to all, still, we hesitate to make it a part of our life. Exercising for a minimum of 20 mins daily can bring multiple benefits,  it helps us to control our weight, boosts our immune system, keeps our heart healthy…if not yet started, exercising daily is another thing we should be able to do in 2021.
SLEEP
It's often told that we should sleep like a baby !! Sleeping is an important aspect when it comes to maintaining good health. Adults need approximately 7 hours of sleep. A sound sleep will help us to be more productive the next day, good sleep boosts our immune system, our memory. Not getting the necessary amount of sleep can have a negative impact on our physical and mental health. To make the most of a good night's sleep make sure to have a deep sleep.
BRUSH TWICE A DAY
Brushing twice a day is undoubtedly important when it comes to maintaining good dental as well as overall health, 3 mins of brushing twice a day can save us from many medical conditions, helps us to maintain a hygienic lifestyle.
LAUGH OUT LOUD
Always maintain a positive attitude towards life,  laugh even during the hardest of times. Having a positive attitude makes our mental health even healthier. Face our life with a smile on our face and a positive attitude, conquer our fears, live life to its fullest.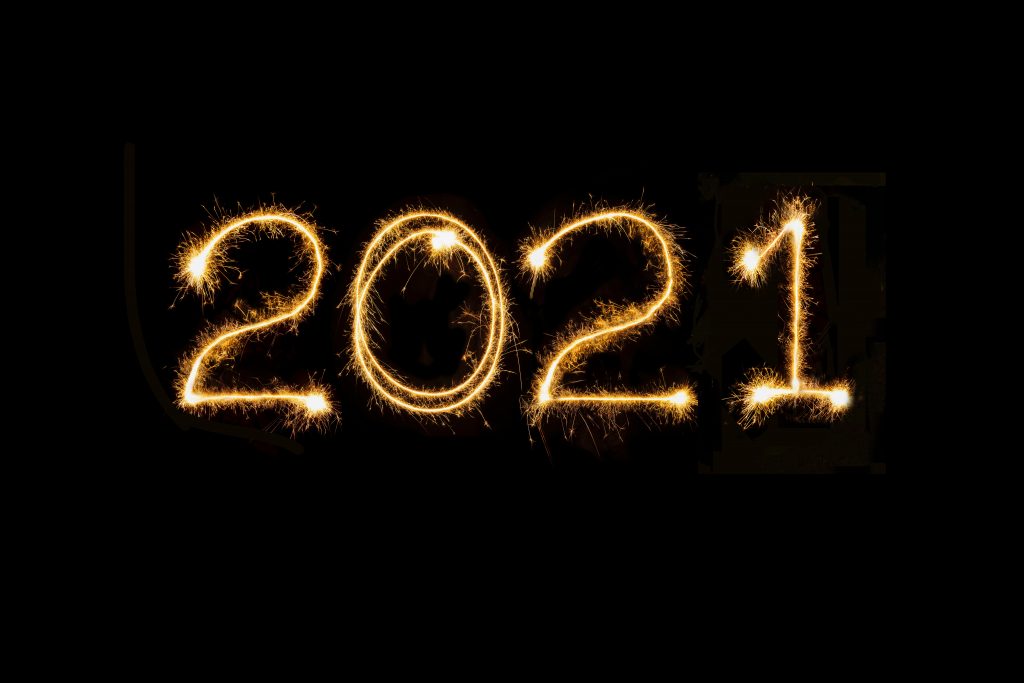 The new year is welcomed by all, 2021 especially. Let's make sure to have a healthy lifestyle different from what we had and make ourselves and our society healthy. By following a healthy lifestyle, we should never forget to wear masks, promote hand sanitization, and maintain social distancing, as we are still in the treacherous hands of coronavirus.
Let's face it together with the hope that the world will be back to normal at the earliest, where we are able to talk, hug our loved ones without masks, to go freely wherever we want, and get out of the virtual world to enjoy the real world.